SON&PARK Beauty Water 60ml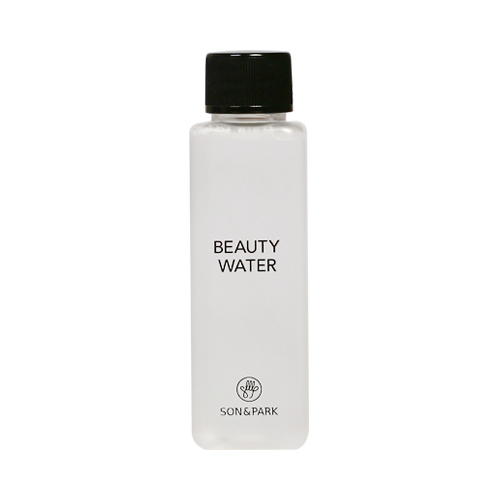 Features
This is not a toner.
This is not a cleaner.
This is more than that.
It is the smart Toning, Cleansing, Moisturizing liquid based on a natural plant therapy that exfoliates and moisturizes skin at once.
We called that Beauty Water.
Detail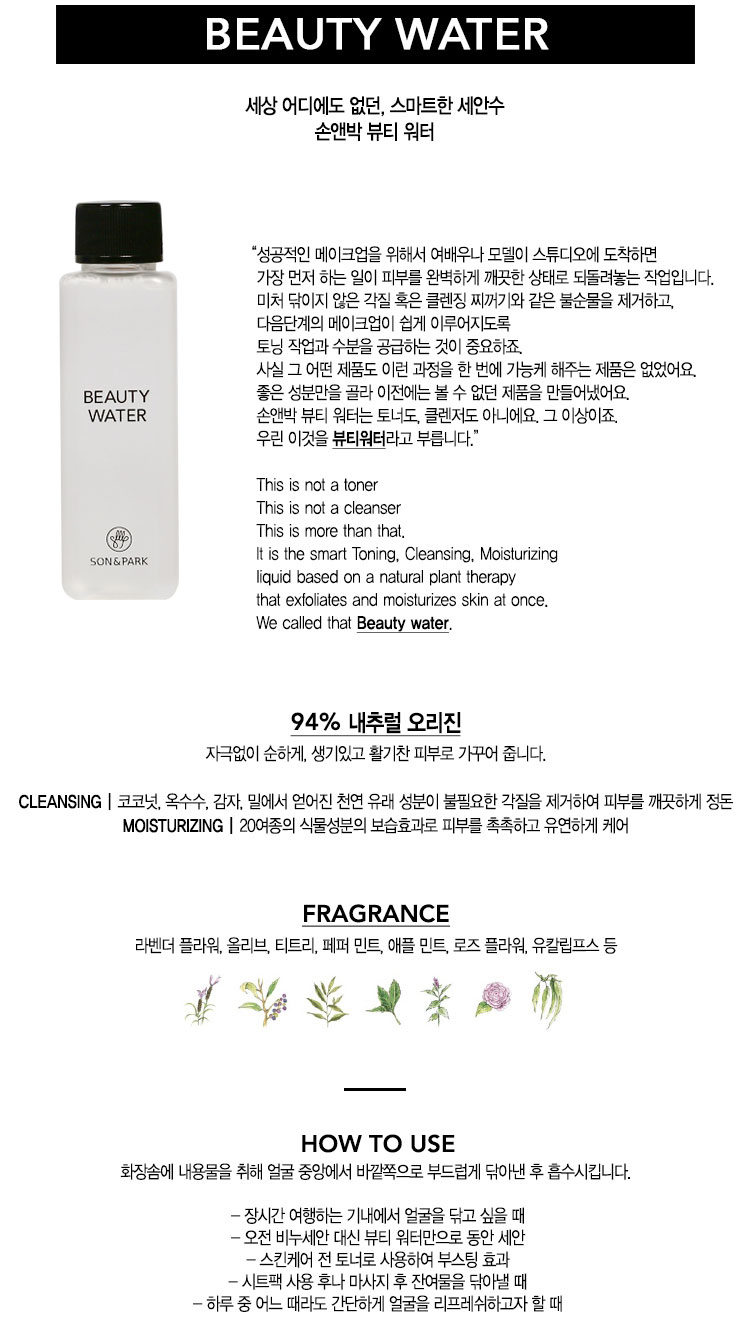 How to use
Moisten a cotton pad and gently sweep across the face. Beauty Water is ideal:
- As a toner before application of the rest of your skin care products
- To remove remaining impurities after cleansing
- As a way to freshen up your face during the day
Product info.
Brand : SON&PARK
All Skin Type
Volume : 60ml
Made in Korea
Ingredients
none