TOSOWOONG Propolis Sparkle Ampoule 100ml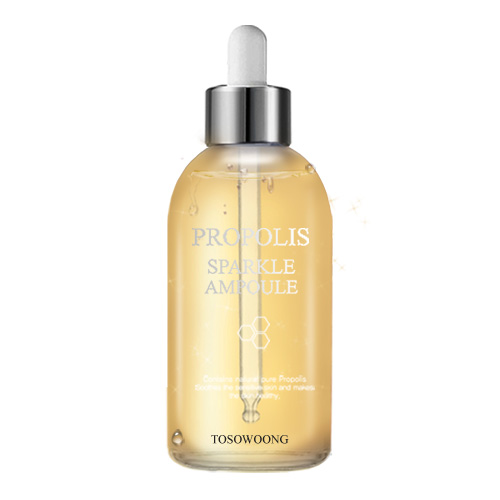 Features
It contains 80% of propolis that only a small amount can be produced!
No problem with sensitive skin as well as various problematic skins!
No artificial color / No preservative
Fast and effective moisturizing
Take care of the skin as it is hypo-allergenic and acid balanced and protects the skin.
Detail

How to use
Apply appropriate amount to your face.
Tip. Mix with BB cream , Mix with cleansing foam if your skin is too dry.
Product info.
Brand : TOSOWOONG
All Skin Type
Volume : 100ml
Made in Korea
Ingredients
none