Hope Girl JAMONG CLEANSING BALM 75g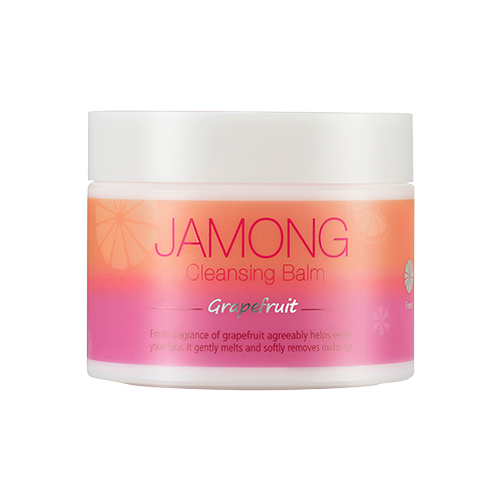 Features
Maintains the skin moist by cleansing even the thick point make-ups and waterproof make-ups smoothly.
The moist sherbet type balm dissolves smoothly on body temperature and cleanses cleanly.
The grapefruit extract conveys vitality and vigor to the tired skin, and brightens the day with the fresh grapefruit scent.
The hypoallergenic product cleanse the sensitive skin smoothly and mildly by excluding paraben, benzophenone, triclosan, triethanolamine, and BHT.
Detail

How to use
Take an appropriate amount, smoothly massage, and wash off with warm water.
Product info.
Brand : Hope Girl
All Skin Type
Volume : 75g
Made in Korea
Ingredients
none