Etude House Soon Jung pH 5.5 Relief Toner 180ml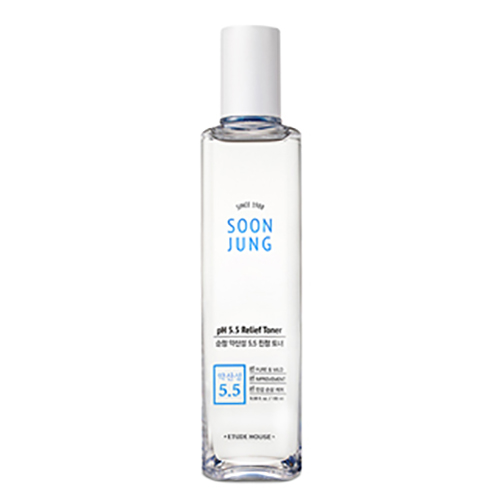 Features
Panthenol and madecassoside calms and cares the stressed and damaged skin.
The Cooling Relief™ ingredients cool and soothe the stressed skin.
The acidulous pH cares the skin healthy - the pink litmus paper stays pink.
Detail

How To Use
Take an appropriate amount, spread smoothly, and lightly pat to absorb.
Product Info
Brand : Etude House
All Skin Type
Volume : 180ml
Made in Korea
Ingredients