TRUE ISLAND Honey Bee All Day Fixing Mist 80ml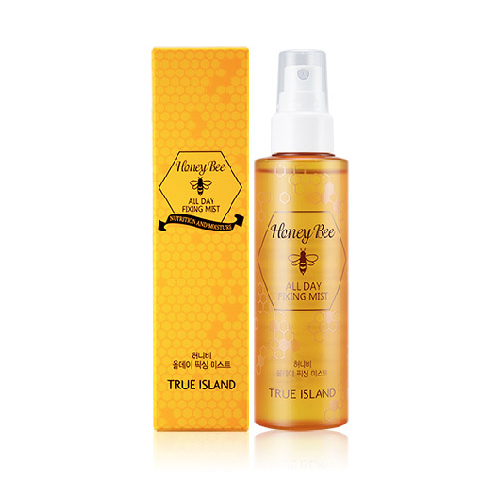 Features
Honey, royal jelly, and propolis extracts convey healthy nutrition and moisture to the skin.
Holds makeups in place with fresh and moist tenacity.
Lime extract provides vitamin C to the skin and strengthens the skin barrier healthily.
Kakadu plum extract brightens the skin and prevents skin aging with ample vitamin C.
Detail

How To Use
Spray evenly on the dry skin.
Product Info
Brand : TRUE ISLAND
All Skin Type
Volume : 80ml
Made in Korea
Ingredients