O HUI Miracle Moisture Cream Mask 22ml * 6ea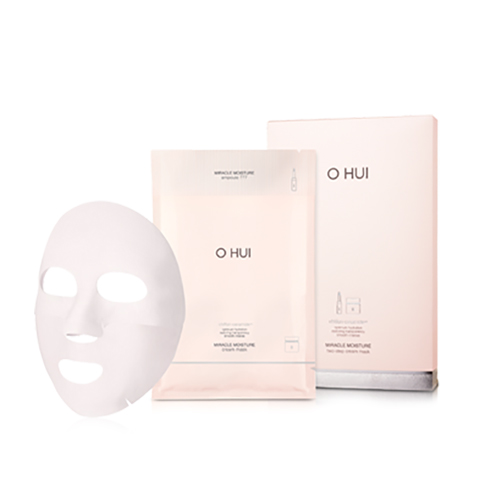 Features
A two-step moisturizing mask that contains the Miracle Moisture Ampoule 777 and the Miracle Moisture Cream Mask.
Chiffon Ceramide™ vitalizes the skin with clear and deep moisture.
Strengthens the moisturizing barrier of the skin with ample moisture.
Detail

How To Use
Apply the ampoule smoothly, remove the film on the mask, adhere the mask, remove the mask after 20 ~ 25 minutes, and massage the skin gently to absorb the residue cream.
Product Info
Brand : O HUI
All Skin Type
Volume : 22ml * 6ea
Made in Korea
Ingredients