MAY COOP Raw Sauce 150ml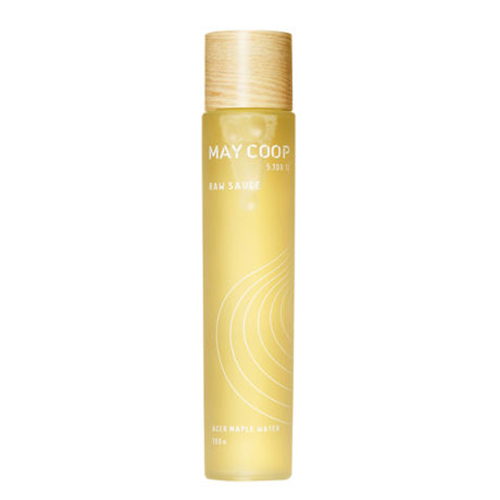 Features
The size of Acer maple water compound particles is similar to that of the human body fluid, which makes it easy for the sauce to smear deeply into the skin.
Natural fructose in Acer maple water, called 'MSE' by MAY COOP, prevents moisture evaporation like glycerin.
Fructan powder provides vitalizing nutrition to the skin, Nature701 Complex moisturizes the skin with various effects, and Organic G Complex strengthens the tired skin with stability.
Detail

How To Use
Take an appropriate amount, spread smoothly, and pat gently to help absorption.
Product Info
Brand : MAY COOP
All Skin Type
Volume : 150ml
Made in Korea
Ingredients