TOSOWOONG SOS Tightening PORE Clinic Bubble Pop Pink Clay Pack 50g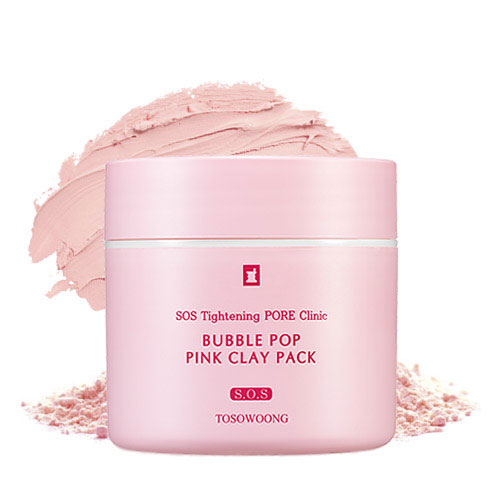 Features
Rice bran particles softly rub the skin, removing the dead skin cells, impurities, and blackheads.
Contains calamine which soothes down the sensitive skin and the irritated skin.
Contains fermented grain extract complex which cares the skin soft and moist.
Detail

How To Use
Gently cover the face, leave it on for 20 minutes until it dries. Wash with lukewarm water.
Product Info
Brand : TOSOWOONG
All Skin Type
Volume : 50g
Made in Korea
Ingredients