MONSTER FACTORY Peeling Pads 70ea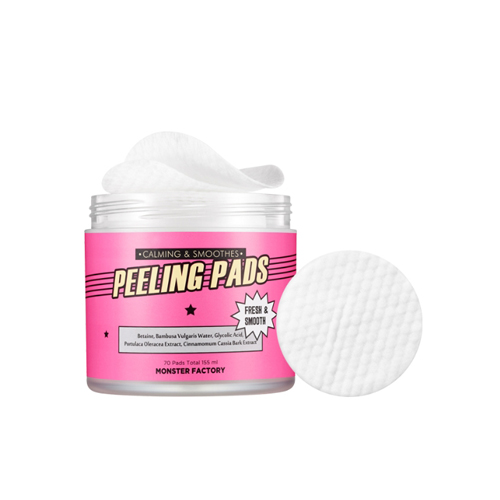 Features
The daily product that cares your dead skin cells, sebum, and other skin trouble, making your skin smooth and shiny.
Moisturizes your skin, keeping your skin moist and refreshing.
AHA & BHA improves your skin to smooth and soft.
Contains 5 vegetable ingredients soothe your skin effectively.
Detail

How To Use
Take a sheet and gently rub the desired areas.
Product Info
Brand : MONSTER FACTORY
All Skin Type
Volume : 70 ea
Made in Korea
Ingredients