ETUDE HOUSE Play Color Multi Palette 16g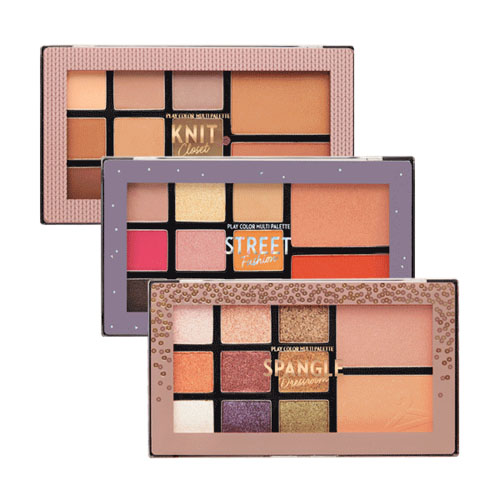 Features
9 kinds of eye shadows and 2 kinds of blusher provide various color combinations.
It has excellent adherence and long-lasting color.
This product is a multi-palette which facilitates different makeup layering to match OOTD.
Detail

How To Use
First, apply a base color and then apply point color to make gradation.
Glitter Shadow can be applied to complete glow makeup.
Product Info
Brand : ETUDE HOUSE
All Skin Type
Volume : 16g
Made in Korea
Ingredients