ETUDE HOUSE Active Proof Shield Wear Color Tint 3.5g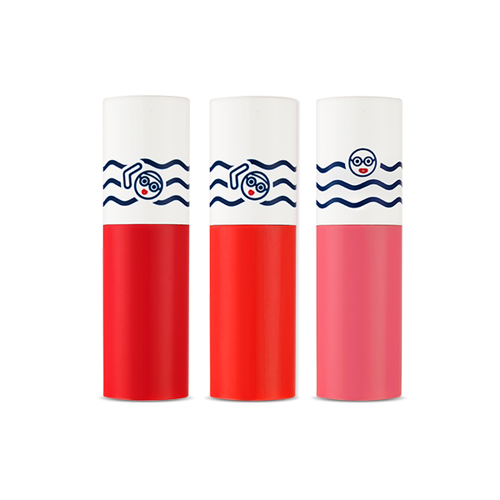 Features
The long-lasting color tint that does not removed by water and keeps the color for a long time.
This tint can be used when swimming or doing other sports activities.
Silky-Matte texture spreads smooth and makes silky, matte lip makeup, but not dry.
Please wait 30sec after applying this product to make a longer lasting effect.
Detail

How To Use
Apply an appropriate amount on the lips, and wait for about 30 seconds until the color adhered tightly.
Product Info
Brand : ETUDE HOUSE
All Skin Type
Volume : 3.5g
Made in Korea
Ingredients