A'PIEU Perfume Signal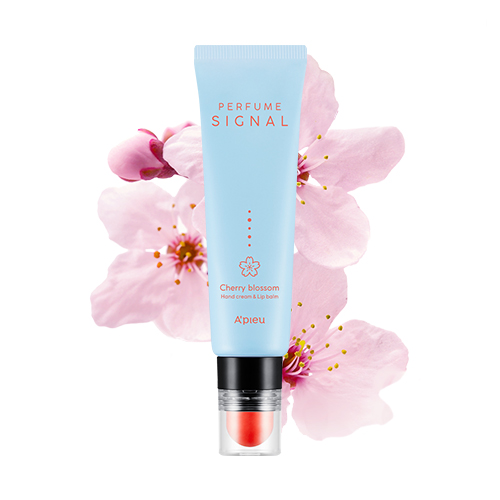 Features
It is a multi-care product that can moisturizes, nourishes lips and hands.
Main ingredients of hand cream – 10,000ppm Camellia flower extracts, Shorea butter, Eucalyptus oil.
Main ingredients of lip balm – Shorea butter, Macadamia seed oil, Vitamin E.
The fragrance of a flower lasts for a long time.
Please refer to the detail image about lip color.
Detail

How To Use
Take an appropriate amount, spread gently.
Product Info
Brand : A'PIEU
All Skin Type
Volume : hand cream 30ml / lip balm 2.3g
Made in Korea
Ingredients