CLIO Kill Brow Waxless Powder Pencil 1.19g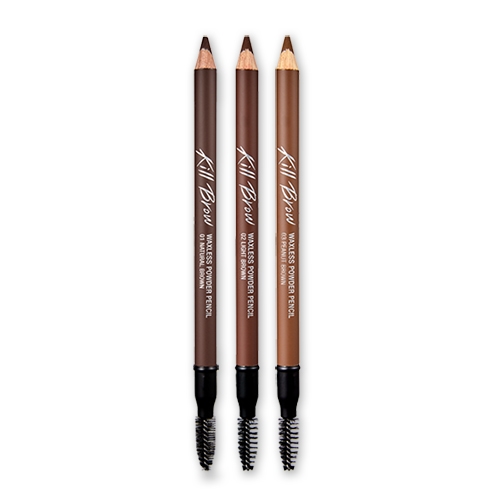 Features
It is painted smoothly even when used on not oily skin or the skin without makeup.
Easy-to-use product for eyebrow makeup beginners.
Excellent adherence and long-lasting effect.
It can be used not only in eyebrows but also in hair lines.
Detail

How To Use
Draw and fill the eyebrows smoothly, and adjust the eyebrows with the screw brush.
Product Info
Brand : CLIO
All Skin Type
Volume : 1.19g
Made in Korea
Ingredients