ETUDE HOUSE Dual Wide Eyes Mascara 8.5g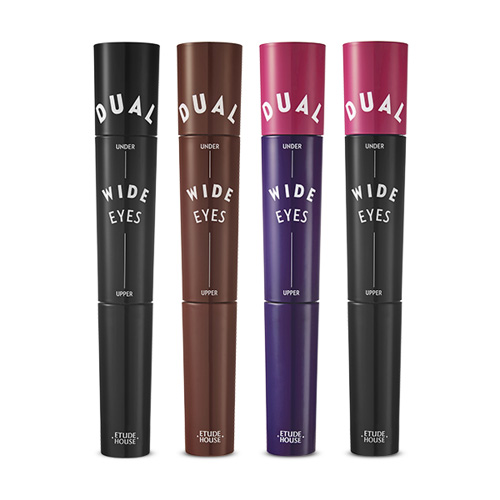 Features
Dual mascara with two brushes for upper lashes and under lashes.
A mini-brush with a 30 degree angle reaches the under lashes or the hidden eyelashes.
The formulation that does not removed by water, sweat and sebum.
Wearable daily color makes moody and attractive eye makeup look.
Detail

How To Use
Make up from the eyelash roots using the upper brush.
Use mini brush to apply under lashes and short eyelashes.
Product Info
Brand : ETUDE HOUSE
All Skin Type
Volume : Upper 5g + Under 3.5g
Made in Korea
Ingredients