touch in SOL No Pore-blem Priming Water 30ml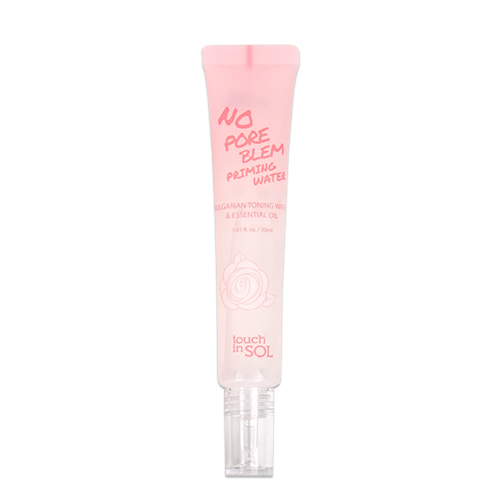 Features
Instantly absorbed into your skin allowing you to feel the fresh finish and perfectly oil/water balance increases adherence of makeup.
Rich in Bulgarian damask rose water rejuvenates and soothes your sensitive skin.
Feels like applying both a moisture ampoule and an oil, creates a moisture barrier that prevents evaporation.
A multi-usable oil that you can use wherever you want from head to toe.
Detail

How To Use
As it feels lighter than other oils, you may use before the makeup or mix-use with other makeup products
Take one or two drops on your palm and gently apply on the desired areas.
Product Info
Brand : touch in SOL
All Skin Type
Volume : 30ml
Made in Korea
Ingredients