Lador Perfect Hair Fill-up 20 ea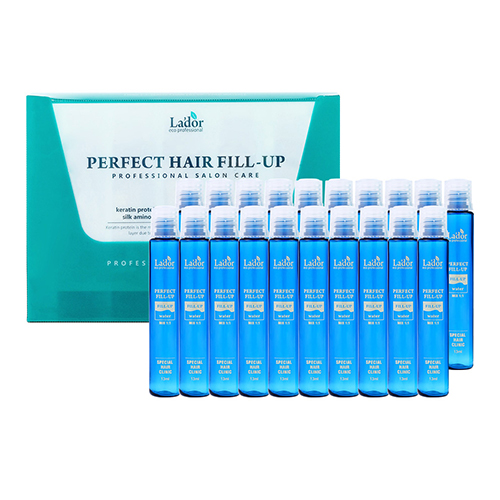 Features
Protein, collagen, ceramide, silk amino acid that are 4 essential ingredients effectively cares your hair.
Reacts with water to heat up to cause optimized temperature for the hair care.
3 minutes of hair care makes your hair gorgeous for 7 days.
Detail
How To Use
Mix with water in 1:1 ratio, then gently apply and massage. after shampoo.
Wash with lukewarm water.
Product Info
Brand : La'dor
All Skin Type
Volume : 13ml * 20
Made in Korea
Ingredients