VDL Face Supreme Satin Foundation 35ml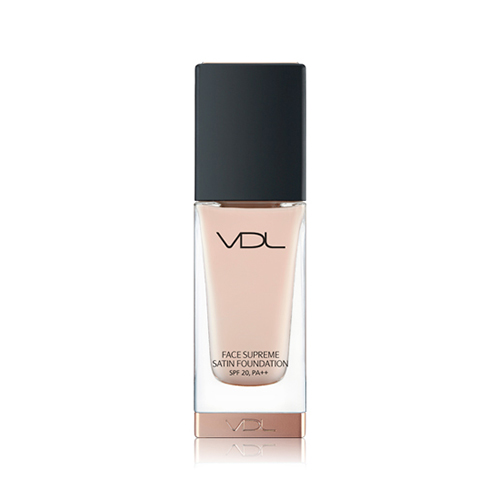 Features
Soft supreme satin texture perfects your elegant beauty.
Luminous oil system technique helps you to keep the semi-glow makeup.
NetWork structure polymers and linear structure ingredients and strong adhering film-former keep the makeup all day long.
Detail

How To Use
Take an appropriate amount and gently apply to the desired areas.
Product Info
Brand : VDL
All Skin Type
Volume : 35ml
Made in Korea
Ingredients