Dr.Jart+ Dermask Shaking Rubber 50g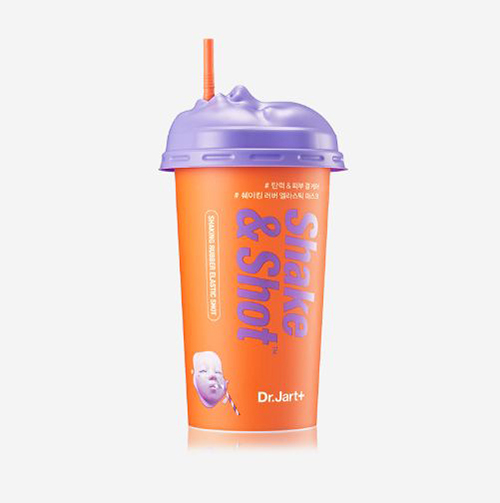 Features
Soothing Shot - Elastic & Skin Texture Care
Hydro Shot - Skin Vitality & Moisturizing Care
Luminous Shot - Cooling & Soothing Care
Elastic Shot - Brightening & Tone Up Care
Detail

How To Use
Step 01. Open the cap and remove the cap and cap. 1 Put the 1st (Booster) and 2nd (Liquid Ampoule) into the mixing container.
Step 02. After closing the cap, cover the hole of the cap with your hand and shake it vigorously. As the scream disappears, it turns into a cream.
Step 03. Open the cap and apply it evenly to the clean face except for the eyes and mouth within 2 ~ 3 minutes using the spatula.
Step 04. After about 15 ~ 20 minutes, the sheet will be removed from the edge when it hardens. Lightly wipe the residue and finish with basic care.
Product Info
Brand : Dr.jart+
All Skin Type
Volume : 50g
Made in Korea
Ingredients
1 Double Trans Booster Cetyl ethylhexanoate, phage-8 glyceryl diacetate, silica dimethysilylate, algin, calcium sulfate, phenoxyethanol, tetrapotassium pyrophosphate, ethylhexyl glycerin, bergamot fruit oil