BEAUTYMORY Crystal Cream 40ml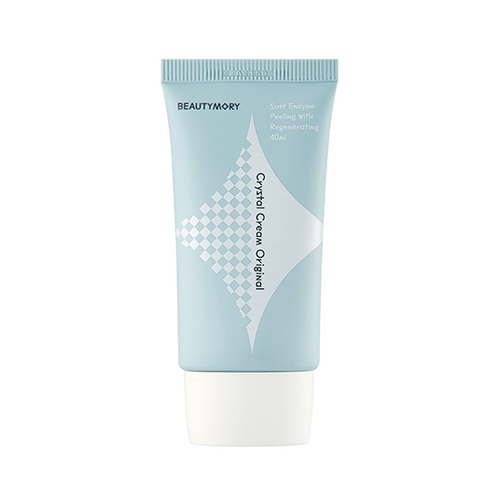 Features
A soft peeling cream concerns on dead skin cells, sebum and skin texture.
Eliminate the old dead skin cells on the surface of the skin by melting it down.
The cream absorbs quickly into the skin and finishes lightly while the texture works without stimulation.
Recommended for rough skin due to dead skin cells or skin with troubles or broadened pore size.
Detail

How To Use
Take a moderate amount and spread evenly onto face, lightly patting to absorb.
Product Info
Brand : BEAUTYMORY
All Skin Type
Volume : 40ml
Made in Korea
Ingredient