JM Solution Water Luminous Golden Cocoon Black 10ea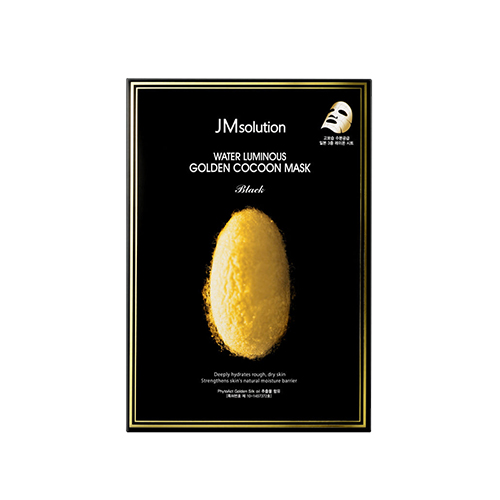 Features
The essence mask contains golden silk cocoon protein and provides double functions of whitening and wrinkle improvement.
High moisturizing ingredient of triple hyaluronic acid and moisture complex ingredients help make perfect moisturizing skin.
Triple rayon sheet with thick and dense-mesh net structure from Japan adheres to the skin softly to deliver the nutrients effectively.
Detail

How To Use
Refine skin texture with a toner etc. after washing face.
Take out a sheet and stick to the whole face tight and even.
Take off the sheet after 10-20 mins and pat the remaining content on skin lightly to make it absorbed.
Product Info
Brand : JM Solution
All Skin Type
Volume : 10ea
Made in Korea
Ingredient