Nature Republic Skin Smoothing
Body Peeling Mist Peach 250ml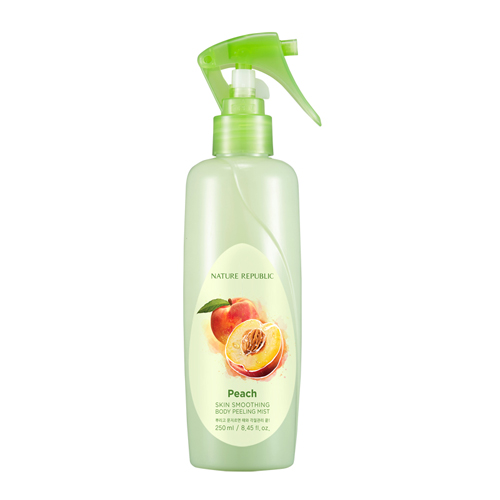 Features
Simply spray and rub to remove impurities and dead skin sells.
Contains Peach extract and Cotton extract and Phytoncide extract.
Makes elastic and smooth skin.
Detail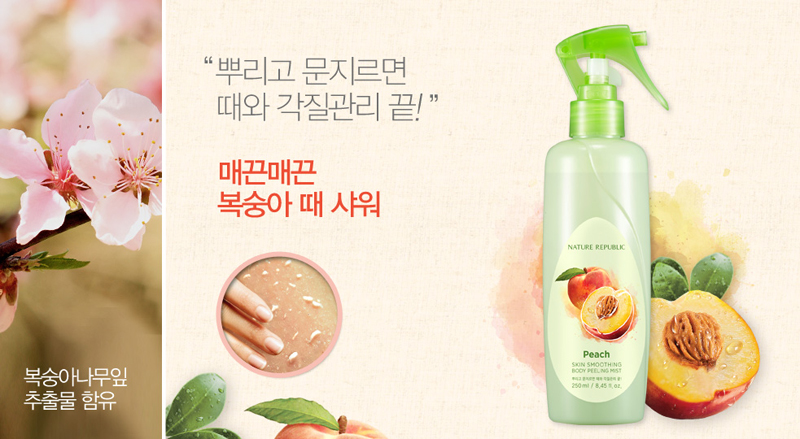 How to use
1.Moderately dry in the shower to remove body exfoliation products at the complains.
2.Scattered parts rub gently in a circular motion.
3.Rinse with water, part two came horny.
Product info.
Brand : Nature Republic
All Skin Type
Volume : 250ml
Made in Korea
Ingredients
none