Petitfee β-Glucan Enzyme Powder Wash 80g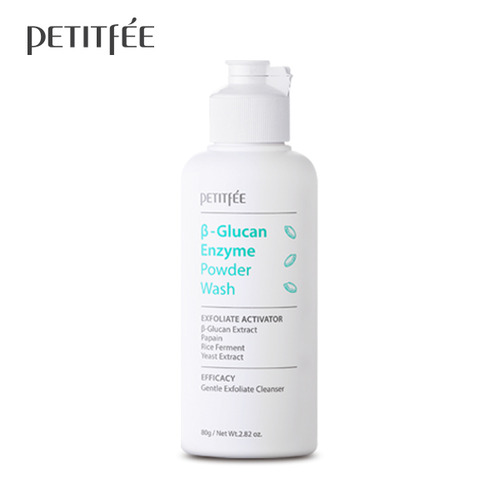 Features
The granular powder dissolves in water, activated by the water and the temperature, while the bubbles mildly eliminate the dead skin cells.
The aesthetic enzyme peel therapy mildly eliminates dead skin cells.
The mild cleanser only contains necessary ingredients for an even milder formula.
Detail

How to use
Take 1g for daily use, and 3g for the weekly exfoliate pack.
Product info.
Brand : Petitfee
All Skin Type
Volume : 80g
Made in Korea
Ingredients
none