TheFaceShop White Seed Brightening Toner 145ml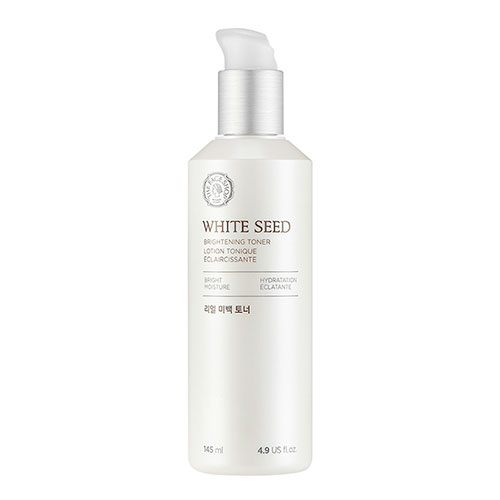 Features
Absorption is refreshingly white and grime.
The use of good seed GMO FREE.
White seed containing complex.
Seven kinds of prescription-free skin relief.
Detail

How to use
And spread evenly taking the proper amount of this product. It is suitable for cotton in accordance with the texture of the skin toner after cleansing wipe blemish seemed to soften the face and neck.
Product info.
Brand : TheFaceShop
All Skin Type
Volume : 145ml
Made in Korea
Ingredients
none