Elizavecca 3step Liar Beautiful Girl Pack 25ml * 10 sheets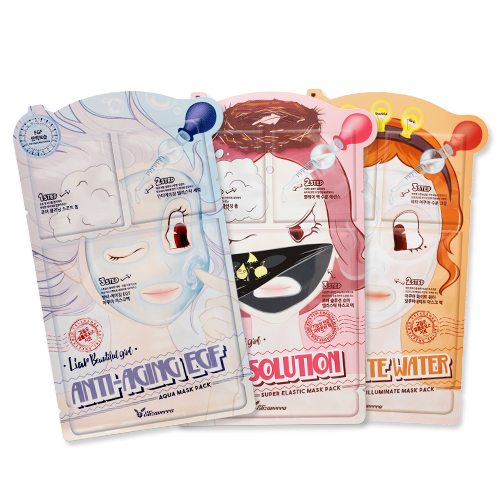 Features
[Aqua White Water Illuminate Mask pack]
Light up on your face!
For dry skin that need whitening
Hyaluronic acid that is good in moisture and vitamin, glutathione contained, it makes bright and healthy skin.
[Anti-aging EGF Aqua Mask Pack]
Care Like a baby skin!
For skin that need elasticity
Nutrition serum and EGF contained in to make skin elastic and healthy.
[Pore solution Super Elastic Mask Pack]
Defend the clean area of your skin!
For whitening and improvement of wrinkles.
Nutrition essence and Gold bird's nest extract contained in it, and it gives pore care and elastic skin.
Detail

How to use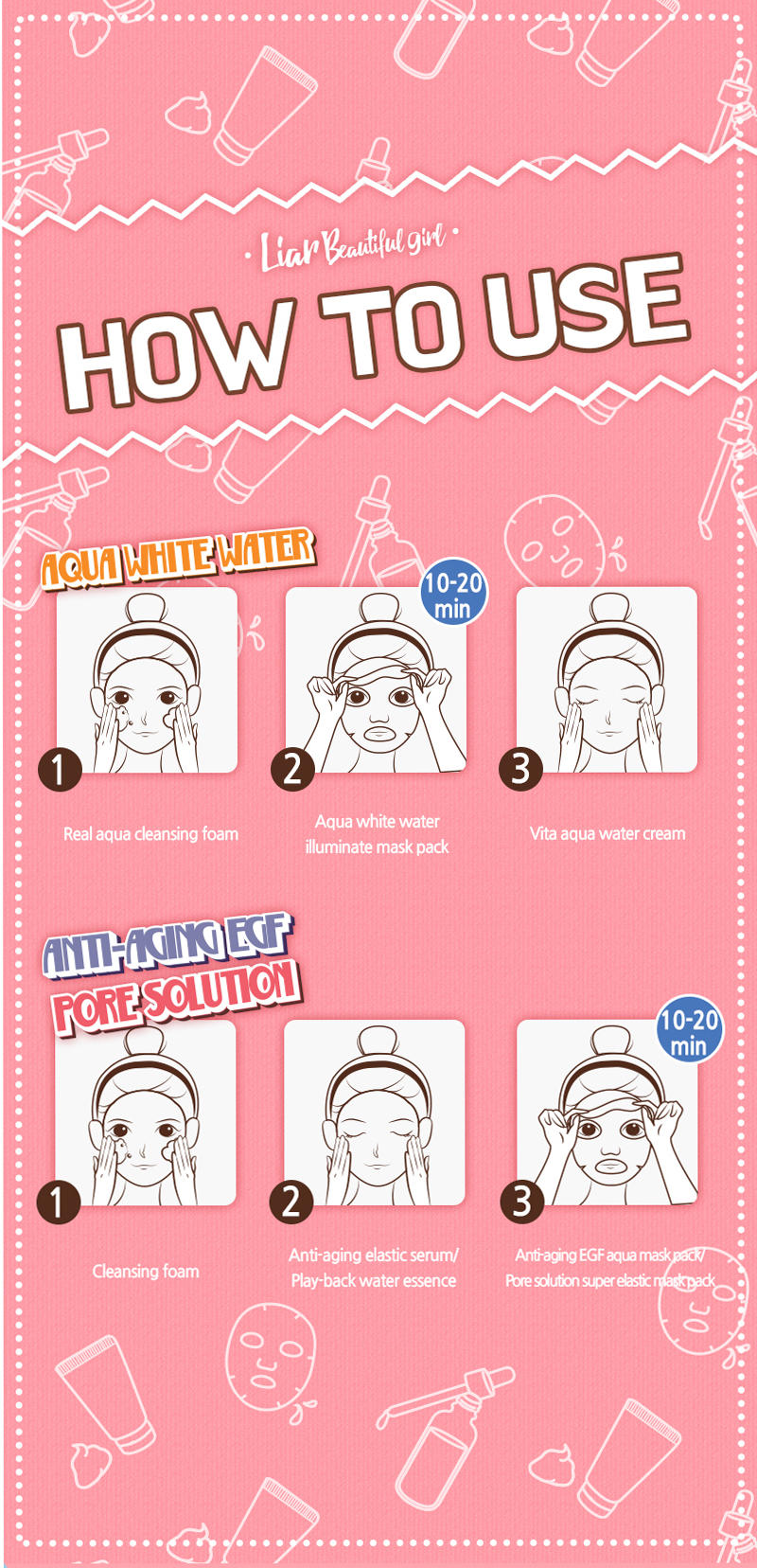 Product info.
Brand : Elizavecca
All Skin Type
Volume : 25ml * 10 sheets
Made in Korea
Ingredients
none